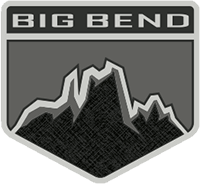 Member
I received a call from my salesman, Brian, at Mullinax Apopka. He advised me that they would not be requiring an additional deposit to place our order. (As of two weeks ago they were planning on "a small additional refundable fee" that would be applied to the purchase) He said they've decided they'd just put on the lot to sell if for some reason we are unable to take delivery when the Bronco arrives. He told me that within the week B&P will be opened and I can do everything at home and forward to him or if I preferred I could come sit with him and do it. As soon as the order banks open the orders they have will be sent to Ford to begin our builds. I assured him I'll be right on it, the sanity of all my family and friends depends on it, lol
I have been obsessing over this since I placed my reservation July 24th. I'm really excited because this will be the first time I've built a vehicle as I want it. I can not wait.
If any of you are still on the fence about which dealership to go through, I can't recommend Mullinax enough! Over the years I have purchased 4 cars myself and my husband has purchased 4 trucks and his company work van from the Apopka branch. There is no BS with them! They are honest and straight forward in their dealings. If I am buying any Ford, Mullinax is my dealer of choice!