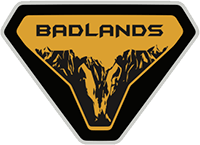 Well-Known Member
First Name

Adrian
Joined

Jan 4, 2021
Messages
Reaction score

1,136
Location
Vehicle(s)

Nissan
Bronco

Badlands
What are you planning to hit that close to your bumper? If you are off-roading you should remove your front plate to avoid the risk of hitting it. Our bracket sits higher actually and it's on a solid mounting surface, not a hinge. The hinge will most likely bend/brake but again if you are hitting something or have concerns about hitting something you shouldn't be running a plate on a trail.

We utilize 2 of the factory bolt locations, which you can access without removing the plate. This way you remove 2 bolts and you can remove the plate.

This is the last prototype, the new version has the plate sitting up higher (and the final one is powder coated black) along with flanged washers on the back and shorter screws.
I like how it's slim and minimal, but not so much that the bolts stick out to the sides.
Now only if there was an option combining these two: slim and minimal that doesn't stick out forward so much and that it's on a hinge, so you can angle it out vertically or nice and tight to the skid plate