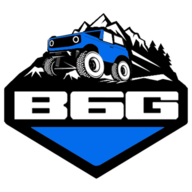 Administrator
Staff member
Here's an interesting article by
Chad Kirchner
making a case for a Bronco GT Supertruck.
Realistically, the likelihood of a Bronco GT super truck isn't high, but we think there's lots of merit to the idea of making a high performance model for the 2020 Bronco.
As Chad points out, people want big cars, as evidenced by current truck and SUV sales figures. Enthusiasts' desire to have a fast and powerful car isn't limited to sports cars. Us folks like to go fast in whatever we may be traveling in. So, we think a Bronco GT would absolutely sell... including non-GT models. It's a fact that halo models help sell the models positioned lower in the lineup. And just the F-150 Raptor has undoubtedly helped general F-150 sales, a Bronco GT/Raptor/Whatchamacallit halo truck would absolutely help promote Bronco sales and image.
Ford Should Build a High-End, High-Performance Bronco GT

Ford, I'm here to give you some advice. Build the Bronco GT.

What is a Bronco GT, you might ask? Basically, it's a Ford GT in Bronco form. That means it's powered by a high-output 3.5L EcoBoost V6 making somewhere around 650 horsepower. It also means mounting the engine behind the driver, which would kill the Bronco's rear seat space but dramatically improve traction.

It wouldn't probably be a serious off-roader, since Ford would probably lower the ride height to improve handling, but I suppose there's no reason why they couldn't make it Raptor-capable with that much power?

Since none of Ford's all-wheel drive systems can probably handle the torque of this monster, it'd have to be a rear-wheel drive only affair, but that'd be okay. While it'd probably only be a dual-clutch automatic transmission, the extra space inside the Bronco could free up some room to fit a proper 6-speed manual.

The Bronco GT will still have plenty of storage space, because even though you'd lose the back seats, there might still be some room for a small storage area behind the engine. But there should also be room up front for storage, in the frunk. Some cooling bits and stuff will need to go up there, but because the Bronco doesn't have a wind-tunnel sculpted front end, there should be a decent amount of space left over for storage.

If Ford were to make 500 of them and sell them for $400,000 or more, I guarentee they'll sell every single one of them.

Check out the full article at

Ford-trucks

.