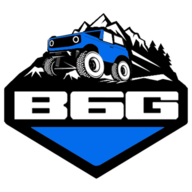 Administrator
Staff member
Following Ford's confirmation today that the Ford Bronco will be built in 2020, executive chairman Bill Ford told a group of us that the 2020/2021 Ford Bronco will be extremely tough and offer a true body on frame construction.

No word yet on whether the Bronco will have solid front axles or an independent front suspension, but this confirmation should provide reassurance that Ford plans to give the Bronco serious off-road chops and could have its sights aimed directly at the Jeep Wrangler.

Like the Wrangler, the Bronco will need to be modification-friendly and have wide aftermarket support to be successful. The body on frame is a big step in that direction as it provides for easier modifications for body lifts and long-arm suspension setups.