Banned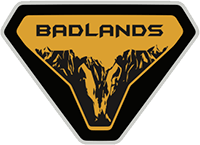 Banned
Banned
Seeing as we are heading into year 2 now of the bronco. Eventually ford will head to the drawing board and update the car inside and out like jeep has been doing with the wrangler every few years(JK to JL) so what are some hard changes that you would like to see with the bronco in 5+ years when they decide to update it
1. Stay away from electric until you have your own DEDICATED bronco frame/platform/ and new safer batteries (solid state aka 5-10 years from now)
Im a big fan of electric vehicles. In concept. Unfortunately politics has decided to push the tech way way to early and consumers are getting burned by cars that will eventually age like ipads instead of cars. When solid state technology hits the industry , its going to revolutionize the practicality of electric vehicles by MUCH faster charging (comparable to a gas tank fill up) and MUCH MUCH safer batteries that wont boil you alive in your car at temperatures that can melt titanium.
Its also important that ford develop its own platform and not just try to shove batteries in gaps of the t6 platform. Im a big big fan of this retro design for a "electric" or "powerboost" bronco that has a flat bed/folding tailgate that is stacked with batteries for a ton of extra range. If ford ever wants to make a bronco "lightning" they should skip trying to adapt the current bronco and instead go for a new member of the family that meets the "gladiator" gap. Ford canceled the bronco pickup , however pickups are superior for battery storage. so maybe ford can bring this design to the table for electric.
2. V8 compatibility.
"but the power of the 2.7 is fine look at the numbers" "v8 whiners are annoying" That isnt the point. Is the 2.7/3.0 better on paper? maybe. The point is that off roaders and car people alike love the v8 and love naturally aspirated engines. Its also important that ford understand that while we are entering the twilight of ICE engine , they should be thinking about preserving the legacy of these engines by producing a platform that allows proper mounting and compatibility instead of fabrication work. The coyote crate engine should be something ford produces 30+ years from now for hobbyists and car fans , and we need a bronco platform/frame that will be able to simply drop this engine into it. As well as a beefy transmission that can handle it. There is a reason that the old broncos are still around. Imagine the lasting power of broncos that have aluminum paneling. This is going to be fords swan song to an era they started and can end. The v8 needs to be a part of it.
3. No more "fun" blocking
The current bronco is very impressive that it allows consumers of any model enjoy the sasquatch package. However it blocks anybody without a 2.3 engine from having a manual transmission. It also up until recently blocked people from having manual+ sasquach. In the future the bronco should be designed from the ground up to provide this kind of fun at all trim levels. Ford should do a deep dive on design and make sure that while there are differences in the trim levels. You should be able to go anywhere in a base that you can in a badlands regardless of the engine you pick but also have FUN doing it. So if ford decides to axe the manual transmission in the future for whatever reason , ALL bronco models regardless of trim should have FUN shift paddles for example. Nobody should be left out of the fun stuff. Maybe even a electric "faux" stick shift.
4. Removable AND fold flat and flush rear seating.
People need room in their cars. Sometimes they need seating. Sometimes they need storage. Ford should make sure that every single bronco model , 4 door and 2 door , has rear seating that allows expansive storage options. Or even removable all together. Being able to fold your seat flat is good. However that utility is increased 10 fold if the seats fold flat AND flush with the rear floor. This will enable a massive gain in utility from factory broncos. Ford should design the rear of the vehicle specifically for this and make sure all it takes to turn your bronco from a kid pickerupper to a pseudo pickup , is flipping down the seats. Also make sure the rear of the seats are not carpet this time!
5. Less complex manufacture by streamlining features and trims
Eventually when this new bronco drops. Tech will have moved on quite a bit. I believe all broncos in the future should have the 12 inch screen (or whatever exists at the time as the premium option) with no alternative option. This streamlines the production and makes it simple. I also believe all trims should have standard washout flooring on all trims , with the option to put removable carpet in. But most important. Ford needs to get rid of some trims. There should be a base. A "luxury mom car." and a badlands. And (maybe) something beyond (the raptor should replace the wildtrack in my opinion) . But ultimately you only really need 3 trims. 1 low cost bare bones trim , a middle trim for people who dont need extreme off road features , and the extreme version. This makes manufacture very simple.
Last edited: