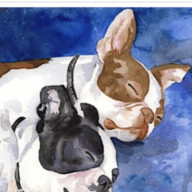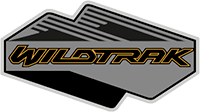 Well-Known Member
First Name

Mark
Joined

Aug 11, 2020
Messages
Reaction score

1,213
Location
Vehicle(s)

Nissan pup
See Photos
@
https://www.bronco6g.com/forum/thre...super-celebration-east-now-with-videos.15616/
Impressions:
I went to the Bronco East site early just to see the layout and I was met with a herd of new Broncos. You probably have already seen my pics. I truly felt like a kid at Christmas! I came to the event last Fall, so I had already seen a new Bronco in the flesh, but with a whole herd in every color, it was an overwhelming experience. Here are my impressions:
1-New Broncos are drop-dead gorgeous.
2-33's or 35's, you will be happy (I prefer sas).
3-The MIC tops have improved dramatically.
4-Shorter people will be challenged getting into
sas without step.
5-Broncos taller and bigger than you expect.
6-Fit and Finish better than expected.
7-CO will pleasantly surprise you in person.
8-Area 51 seems lighter, even if it actually isn't.
9-I was underwhelmed by white in person,
even though I liked pics of it.
10-AMB looks better in person.
11-New MIC tops looks awesome with Race Red.
12-Cactus Gray is a Chameleon, but looks more
flat gray. I am getting Cactus Gray.
13 -Fit and finish on soft top of 2-door seems
better than top on 4-door.
14-One minute with the, "herd" will make all the
waiting worth it!
15-If at all possible, make the trip. You'll be glad.
16-I can already tell it will be twice as busy as the
the event in the Fall.
17-These are just my impressions, that doesn't
mean they are better than yours.
18-Velocity Blue Wildtrack is standout of the
group (listening to overheard comments).
19-2 door looks better in person and exceeds
expectations.
20-People are REALLY getting excited about
the reality of having this vehicle and you
feel it at in the air here in TN.
Last edited: