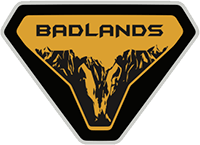 Well-Known Member
Figured I'll post now because I'm 99.9% locked in.

2-Door
Badlands
Oxford White
2.7L/Auto
Lux Package
Sasquatch Package
Tow Package
Roof rack (only if it can't be purchased through the dealer later)

I'm not committed for that .1% because sometimes Cyber Orange and Velocity Blue tempt me, but I haven't wavered since Sunday (new record for me).

EDIT: I wavered today (1/15) and considered Cactus Gray for a good hour or so. Don't worry, I am back to Oxford White.
Last edited: