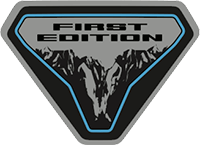 Well-Known Member
First Name

Jacob
Joined

Jul 16, 2020
Messages
Reaction score

5,300
Location
Vehicle(s)

Dodge Ram 2500
Welp...now that we have had what seems like fifteen...errr...twenty years to decide, what is your final build if you have one? Mine is:
Black Diamond
Four door
Velocity Blue
2.7 liter V6 engine
Automatic
Sasquatch package
Mid-package
Grey MIC top
Tow package
Floor liners
And a partridge in a pear tree
Changes I made from my original build:
-Was originally gonna go with Badlands but started to have second thoughts due to the overall price of that trim so I switched. I figure I don't need the sway bar disconnect and items with the high package anyways. The interior of the Black Diamond matches better with my exterior color choice and I love the standard headlights also. I still get everything I want and need with the 4x4 along with sport mode so it all works out in the end.
-Switched from soft to hard top. The integrity of the soft top like with the clips started to worry me. How long would they truly last? Sound deadening and climate control will be better in the hard top also I imagine. I'm not getting a roof rack so I don't have to worry about taking that off or putting it back on. Still not too thrilled with the grey color of the MIC top but I'll live. Can get soft top aftermarket also if I decide to add one and for much less than what the modular top will cost.
-Switched from antimatter blue to velocity blue. It rains here a lot which means lots of cloudy days...yay. Due to that lack of sun, I figure antimatter blue would just be too dark and look black most of the time so I switched back to my original color of velocity blue. Should stand out very nicely also.
Last edited: