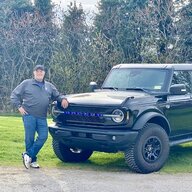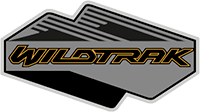 Well-Known Member
So true, I go back and forth with preferring the WT exterior over a "non" WT interior. The above posts are dead on. Both the Badlands and OBX have interior choices better than the Wildtrack flagship model. I still can't figure out what they are thinking. I guess this week I am leaning toward an all black interior since I know when I am driving I will have to see that ugly dash and brown tannish color the entire time as I look across my CO hood. Just don't think I can drop this amount of cash with that bugging me. But who knows, next week I may feel otherwise and prefer the WT Exterior the most.

I have factory ordered almost all my previous new cars (three of them were first year models) and have never been this torn with getting the top of line trim or not. I so want my first Ford experience to be a good one. Guess we shall see.
I'm with you ... it's tough I've also ordered my last two ... a 2017 Raptor and 2014 Raptor but the interior colors were simple - black leather and done! I am not looking to jump on any of the numerous complaint wagons, but my single issue is with the lack of a simple black option for what will be a 60k+ vehicle ... and maybe by next week I'll be back in the OBX because I, like you, will be annoyed every time I look across that damn beige dash!! Time will tell.