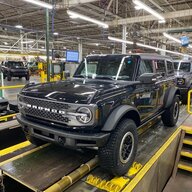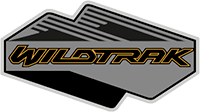 Well-Known Member
Hi all,

saw the other models getting some love so thought us Wildtrak fans need a place as well. Why did you all pick the Wildtrak? for me personally, it seemed like the perfect evolution from my 1st gen Raptor....

I'm hoping to load it up with the upgraded bumpers, bash plates, and the High and Lux package, but the $$$$$ is looking a bit steep!

I considered the First Edition but saw the price and also figured part of my reservation problem last night was because they were sold out so I switched to the Wildtrak. Plus, it looked like it better fit my lifestyle.

Happy with the Wildtrak choice... will just have to see what funds are available to load it up.

Not sure on the color, but kinda digging the red on the 'reserve' page... I always buy Black but the thread with the pictures of the Black 4 door don't really do it for me.

Gotta save money for all those 'accessories' as well.
Last edited: