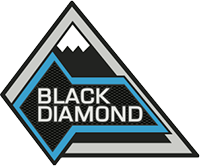 Well-Known Member
Hey everyone. I was hoping maybe some of you all could offer some guidance for me as I'm a little stuck on which way to go.

I plan on buying a Big Bend 4dr with the 2.7 auto. This car will be my DD and family hauler, mall crawler etc. I don't really plan to do much rock crawling, but I might take it down some rough roads on occasion to go camping, fishing. Also, being able to get around in snow is a must. I plan to stick with the standard 32's on the BB. I might bump up to 33's, but I doubt I will ever go larger than that.

I also drive approximately 60 miles, round trip, to and from work daily. I'm trying to decide between the 3.73 open axle and the 4.27 with the locking differential.

MPG is definitely something I'm interested in maximizing as much as possible. (Yes, I understand this thing is not going to be great on gas.)

Can anyone offer me some advice or insight as to which way I should go? Thank you all in advance!