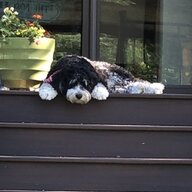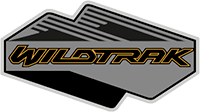 Well-Known Member
As I spent some time perusing the site this weekend I was taken aback by some things.

To me (as a 47 year old guy) the Bronco harkens back to the rugged individualists like our fathers and grandfathers. A tough as nails ride that could do things unheard of at the time for a commercially produced vehicle.

But are we too modern? Are we too soft?

I see threads complaining about not being able to get air conditioned seats at a certain trim level. Do you think your grandad was worried about cold air blowing up his rear end while he ran his Bronco down to the lake to go fishing? If cold air up the backside is so important then just maybe a vehicle designed to have the top and doors off may not be right for you.

Lots of complaints about vinyl seats being too hot and sweaty. Basically, see the above comments. Some of y'all never rode around on vinyl bench seats in your grandmas old car without air conditioning back in the day and it shows. I can remember peeling myself off the vinyl/pleather seats in an old VW my aunt drove back then. No permanent harm. You too shall survive.

I saw some nit picking about not having built in garage door openers in the visors at some trim levels. Really? Are we really this needy? Is the indignity of having to carry around a garage door opener just going to be a deal breaker? It's possibly the most capable off road vehicle straight off the showroom floor ever produced. . . but we're going to stress no opener. C'mon man.

Complaints about not being able to get a 12 inch screen at some trims abound as well. You're driving a vehicle, not watching netflix. You don't need a giant flat screen planted in the middle of your dash in order to properly operate your rig. Look out the window. See the world around you. Pay attention to the idiots driving around looking at their screen(s) and take evasive action. Stop staring at the thing parked in your dash. It's overkill.

I think some here may be better serviced by getting something like a Land Rover/Range Rover or other luxury SUV. There you can ride around pampered, cold air blowing up your arse, as you push the button to open the garage to park your ride in so it won't dare get dirty. I've owned those. They are great. But they are a FAR cry from their off road/rugged heritage. If that's what you want or need, go get it.

A Bronco is going to be many different things to many different people but the breed/brand is hard and outdoorsy. It's not refinement and luxury. It's rugged and rough around the edges. It is not skinny jeans sipping a latte on the way to spin class . . . it's wearing carharts with some black coffee on the way to spend time in the outdoors on a mountain bike. So behave accordingly.

Just one grumpy old man opinion. Rant is over. Now, get off my lawn. ;-)
If these options were available in the 60's and 70's and our grandfathers and dads could afford it, would they have passed on them? I can survive in a house without air conditioning but do I want to when I can get it and afford it.
Previous generations made the most of it because they didn't have other options.
BTW - I am older than you and can be a curmudgeon at times as well. I respect the greatest generation like no other.