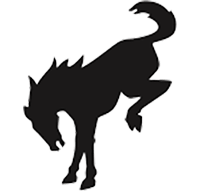 Well-Known Member
Took the family by the Bronco event in Utah today. They only had 2 Broncos. Likely the same 2 that have been shared in previous threads. But here is my take and a few pics.
We checked out the 4 door Black Diamond in Cactus Gray with steel wheels and soft top. This combo is really good looking to me.
We tried to get a speaker demo but the worker couldn't get it going (pre production issue?) oh well.
We tested a rear facing car seat with the seat set up for me ( 6' 1") and it was tight behind me, Ok in the middle seat though.
The middle seat has a little cushion and it does make it a bit uncomfortable. Kids didn't like it. I joked we should have just got the 2 door if no one will sit there
I'm sure it has been noted in other threads but the rear seats do recline an 1". It makes a difference to have them reclined just that much.
I like the marine grade vinyl seats as well.
Last edited: