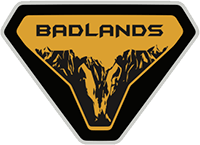 Well-Known Member
Love that Pistachio color Matt. Definitely gives your Bronco a cool retro vibe and unique look. You would be the envy of all the other Bronco owners on the block, if anyone else on the block owned a Bronco!

. Nice job and thanks for sharing with the rest of the forum.
There's a black one in the neighborhood. I haven't seen it yet. But wifey and our neighbor has.