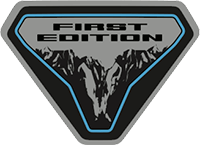 Banned
Banned
I'm going to ask them not to wash mine, no dealership decals/license plate frames, and not to install the front license plate frame until I pick it up and am satisfied where it'll be mounted.
Didn't think of the sticker and frame, good idea, thanks. Funny story, I saw a guy install a temp tag and plate frame with an impact Gun at dealership before
Long story short, they had to remove the plate holder and install a new one.