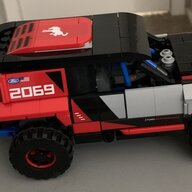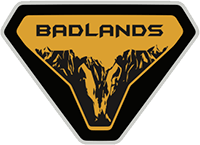 Well-Known Member
I'm confused about "the Gladiator spanks the 2.3". I just pulled up the specs on both sites. The 3.6L Pentastar has 285hp and 260lb-ft of torque. The Bronco's 2.3L on regular is rated for 270hp and 310lb-ft torque…and Ford has been advertising on the premium fuel rating of 300/325. I guess I'm failing to see how a much smaller engine making similar horsepower and more torque equals "getting spanked"

I got to drive a 2.3 Badlands mannequin on a dirt/gravel country road in Baja mode. I was only going 70…but the speed limit was 35 on a residential road and it was the first time I'd driven down there, so I kept it reasonable. It was a complete blast and sold me on the 2.3. I'm sure one of the professionals would find turbo lag pushing it to the limits, and I've definitely seen it on my 2016 Explorer with the 2.3L, but I didn't experience ANY lag with the 2.3L Bronco.
Have you driven all engines including the Gladiator or are you just looking at it on paper? Just wondering because I have driven them all.