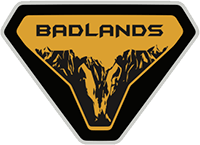 Well-Known Member
I haven't seen any hard tops that appear to be one piece.


Right now, the only molded hard tops are listed as being gray. We have seen a couple of pics with some that appear to be black, but all of the recent stuff has been gray. Whether or not that makes sense with the other molded parts or not is a whole other discussion that keeps coming up.


Yeah, that part is a little confusing. It definitely appears there is a difference between the Molded-in-Color tops and the Modular ones.

Looks like all the recent photos and videos have been of the Molded tops (which are already pretty modular), and the list in the OP is based off of those. To me it looks like the Molded top actually consists of 5 pieces: front panel, middle panel (4 dr), rear panel w/ rear glass, and 2 rear quarter windows. (Assuming the rear quarter windows are removeable in the the Molded top - haven't seen pics yet.)

We know that at least one of the hard tops has separate driver and passenger roof panel, but the recent shots of the Molded top don't seem to show a seam there, so I'm thinking that's on the Modular top. We've haven't seen as much of that one recently (in either paint option) but we have seen photos that show an oval shaped panel in roughly the middle of the roof. Don't know if that is a sunroof or just a cover for some of the seams between the other panels.

And since we don't have any pics of the rear quarter windows removed, we also don't know if that is limited to the Molded top, the Modular top, or both.
I do like the build and price on the Jeep lets u see how the different types of tops look like.
Hope Ford does something similar