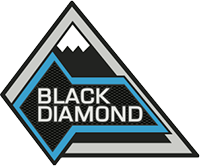 Well-Known Member
Joined

Feb 26, 2021
Threads
Messages
Reaction score

530
Location
Vehicle(s)

Ford Bronco, GMC Terrain
Bronco

Black Diamond
First, I want to say how great the Bronco was to have during this long journey through Texas, New Mexico, Arizona, and our final destination Colorado. It was my Wife, small 10 pound Dachshund, and I on this trip. I'll lay out some pro's and cons that I have experienced which I hope
@Ford Motor Company
will fix at a later time. I did post a video of Schnebly Hill -
Completed Schnebly Hill Trail - Ford Bronco Black Diamond - 4x4 Offroad - YouTube
. My first go at making a video so please excuse the footage quality.
This truck handles like a champ. Yes, it's big, boxy, and when going through North Texas where winds are kicking 30 mph consistently you will get blown around in this vehicle. Regardless, it handles 100 times better than my 2 door Wrangler ever did.
The soft top is ridiculously loud, and I know people have said otherwise, but I really must disagree. My wife and I had beats headphones on with noise cancellation to drown it out at even 70 mph speeds. I don't think the hard top will really help either in this regard. I wish there was some way alleviate the noise.

EDIT - Since this has received a lot of discussion let me clarify a few things. One, I have not driven a hard top so I don't know if it's for sure quieter, but it could be. I was making an assumption based on previous things I have read.
In regard to the soft top, I would not recommend it to anyone at this time. Its not worth the small added convenience of being able to take it down. I know its not entirely accurate but I tried 2 different IPhone DB readings apps and it was around 80-90 DB and that's without the massive crosswind I experienced during my trip!!!! It could very well be higher! I also had no music on to make sure it was accurate. I've owned 5 motorcycles in the last 10 years and its almost just as loud as being on my bike.

The 2 of us including our dog slept in the back of the Bronco both at Houston Mesa Campground and Grand Canyon National Park. Honestly it was perfectly fine with no issues. We fit a full-size blow-up mattress in the back. Anyone over 5"9 will probably have issues. We did have to put something under the mattress to flatten it because the bottom is uneven. If there is an aftermarket fix for this, I would totally buy it.
Before leaving, I was able to get the Bronco Tailgate Table. Great purchase, sturdy and made zero noise. Was happy with the Ford install. I know others have said it rattles but I had no issues on almost 2900 miles across the country. I also received the portable fridge from Ford and it was perfect for this trip.
I was glad I purchased the IAG soft top assist. It was great to have when I had to constantly open the back of the truck when camping.
Yes I know I'm going to get flak for this…..the MPG is HORRIFIC. More so on the highway than on roads. I know I know I bought a Bronco but yes this is the 21st century. I averaged about 13-15 on highway in ECO mode half the time and Normal to test it out. The only time I saw a difference was when I was in the mountains and got 19-22. Having to stop every 250 miles for gas is a problem. The Bronco really needs a bigger tank if its only going to get 14 MPG on the highway.
The MGV is great! I washed the truck today to get all the mud, dirt, and sand off. Being able to quickly vacuum the interior was great. My only suggestion is I wish Ford had an option for cooled seats. Long car rides = lots of sweat.
Rock Chips!!!!! Every time I left the pavement and went to dirt trails like in Colorado to the cabin, I always flung rocks. When I washed the truck today I had so many dings from rocks flying up from the SAS tires. Mud flaps are a must even though I'm not a fan of the look I will be purchasing them. I will also be looking into the deflector for the hood because this thing is a bug magnet.
The plastic is very cheaply made. After one long trip I have scratches everywhere that's impossible to buff out. Better quality here would go a long way especially on a 50k vehicle.
If I had to purchase my ride all over again, I can't overstate how much I wish I had the 12 inch screen. Trying to switch to Apple Carplay for navigation to XM radio is an annoyance I wouldn't have had with the larger screen.
I did Schnebly Hill Trail we didn't have time for Soldiers Pass but it handled like a champ. Honestly, I received much love from Jeep owners on the Trail. I uploaded a quick video to YouTube that shows the trail. First time making a video and I know the quality aint the best.
Looking back I would rather have the Badlands with 33's, better MPG, sway bar, hardtop, and high package than a fully loaded BD. But overall the Bronco held up like a champ and its been a great purchase.
Last edited: