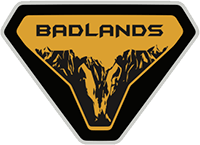 Well-Known Member
if I got the right one, this is some video to show that not all trails are peaches and cream. I'm sure an IFS can do a lot of this also this is just to show some of you the trails that are in this great country of ours, they are not all dusty trails. The first few minutes really show how articulation is needed. These are natural rock gardens in PA. I have this same landscape at my cabin that borders 55,000 acres of state forest. Trails like this are everywhere around here.
Yeah this is more what a short wheelbase Bronco should be designed for. I live in San Diego where we have plenty of desert off-road go fast places. That's cool and all and I have a blast on quads and dirt bikes blasting through them. If I was rich I'd be blasting through them on a Raptor but I'm not. I do see them out there though but we have trials too and most places have technical trails to navigate that only a short wheelbase off-road vehicle can go.
The Bronco can have IFS I won't freak out but I'd like Ford to show some technical attributes and show it going through actual trails soon.That's more what a short wheelbase is designed for. Ford seems hyper focused on desert speed off-road. Hell even after the Bronco won Baja they stretched it to make it really go fast.
And not all of us can drift in the snow like
@Jalisurr
:rockon: