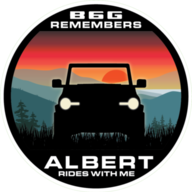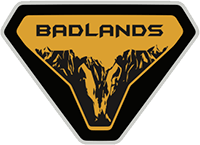 Well-Known Member
Thank you. I just mentioned this.

Do you have the link/citation for this?
https://www.bronco6g.com/forum/threads/article-bronco-delivery-timeline-explained.11055/
It's the last paragraph in the Ordering Section:
If you, like me, are long on Bronco facts and short on social interaction, then you too might have noticed that there's a lot of confusion out there regarding the Bronco delivery timeline. If you go into a typical Bronco forum on the internet and ask when reservation holders will be getting their Broncos, you will invariably be given a host of, shall we say, emotive and diverse answers. They'll range from, "Dude, it's totally going to be summer of 2021" to, "All the signs in the stars point sometime around 27 years after the Rapture but definitely before Armageddon."​
​
However, recent statements by Ford in Bronco Nation Q&As and in their official communications to reservation holders have been providing a slowly sharpening picture of what this journey will look like. Now, if you don't want to read the rest of this article that I've worked really hard on, here's a graphic to quickly explain it.​
​
​
Still here? Aw, thanks, that means a lot. Let's break this down. The time between now and Broncos showing up in driveways is split into three phases: ordering, planning, and production. We'll look at each one in as much detail as we currently have from Ford.​
​
Ordering
First, ordering kicks off on January 19th and runs through March 19th. You can find the final order guide
here
. Once your order is placed, your agreement is with the dealer and you'll need to cancel your order in order to switch. This will be a key time for dealers as converting reservations to orders will impact their Bronco allocation. You should expect to hear from dealers in January, but if you don't hear from yours by mid-February you'd better contact them to make sure they're tracking your reservation. For more information on ordering, check out our Ordering Q&A with Team Bronco.​
​
Final launch options will be available when order banks open on March 19th, but don't worry, you can edit your order all the way until it is scheduled for production. That scheduling will be around two weeks prior to your Bronco moving down the production line, so if your order is going to be built the 3rd week of October then you will be able edit it through about the 1stweek of October.​
​
There will be MY21 late-availability options that you can order, currently scheduled to become available in late summer of 2021. These include the Black-Painted Modular Hard Top, the dual top options, and the all-black interior seating option for First Edition. If you select one of these options, your Bronco will not be built until that option is available. However, if you aren't absolutely sure whether you need one of these late-availability options, you will receive a production time estimate from Ford in May and you will be able to edit your order to move your estimated delivery date earlier.​
​
Some announced options will not be available until the MY22. Manual Transmission with Sasquatch, body color matched modular hard tops, the white modular hard top, and roof racks on 4-Door Broncos with Sasquatch will all be MY22 options. Additionally, the slide out tailgate on 4-Door Bronco will not be installed at the factory until MY22 (still available as a dealer orderable accessory). If you can't live without one of these options, Ford recommends that you not convert your reservation to an order yet and that you wait for more information to be released this summer. What if you just want to wait until the 2022 model year for all those extra options and new colors? Just let your dealer know and they can take your name down for a MY22 Bronco order.​
​
Planning
The planning phase is when Ford will work out what gets built when. In materials reviewed by Bronco Nation, Ford notes three variables that impact estimated customer delivery times: timestamp on your reservation, dealer allocation, and options that you order on your Bronco. In other words, your place in line, how many Broncos your dealer will be able to sell, and the availability high-demand options will determine when you get your Bronco. Ford is advising dealers to remind customers that 21MY will be a short production year running summer to December, with demand far exceeding the number of units they can build. In comparison, for a product like F-150, the production year generally runs from August of one year to August of the next year. In materials provided to us by Ford, approximately 30% of Bronco reservations will be produced in MY21. That percentage will change depending on order cancelations.​
​
Ford is also committing to frequent communications with dealers to manage the wait time. We expect this to include Bronco test drives through the Ford Courtesy Transportation Program (FCTP), newsletters, and invitations to local Bronco events. You will likely see Broncos seeded to content creators, adventure travel influencer initiatives, and other marketing efforts kick into high gear during this period as well.​
​
Now what if you put your order in during the ordering phase, then change your mind about something during the planning phase? Contact your dealer and edit your order. According to Ford, there will be a build and price update that goes live in March. The update will add additional accessories and there will be no major product changes for the MY21, but if you see something that impacts your build, you can edit it with your dealer.​
Delivery
The number one question about the 2021 Ford Bronco is, "When will I have mine?" As stated above, that depends on several factors, but for some lucky folks, Ford is saying June. Remember that Ford will build many FCTP vehicles for dealerships prior to building any that will go to customers. Grabbing the first year of a vehicle that hasn't been built before is always a risk, but this timeline should help validate the final production processes and give early adopters a better chance of not receiving a vehicle with the kind of issues that an all-new vehicle may have in its initial run. Additionally, some of the major mechanical components of the vehicle, like the engine and the transmission, have a good deal of history in other parts of the Ford showroom and are less likely to have early adopter issues. Time will tell.​
​
So, when can you expect to get it? If you get your order in by March 19th, Ford is planning to send a delivery estimate to you in May. Undoubtably, there will be wild conjecture across the internet as people try any number of methods to divine a date. These attempts to figure out a delivery estimate from banking reservation numbers and timestamps are unlikely to provide a better idea of when you'll get your Bronco than Ford's estimate, but hey, it gives us something to do while we wait. Also, Ford is providing an estimated allocation to dealers and the timestamps of all their reservation holders today, so your dealer should have an estimate of when you will get your Bronco. Additionally, your dealer may contact you with some options for moving your Bronco delivery time up in exchange for settling for a different Bronco build. This should help folks with a hard deadline for when they need a new vehicle. If your lease is up and your Bronco isn't going to be delivered in time, this rough estimate should give you a chance to not convert your reservation to order unnecessarily.​
​
Then we will wait. We will wait a stretch of time that will feel interminable for many. It's a long slog from January 19th to the first deliveries in June.​