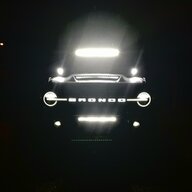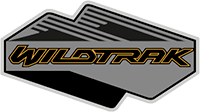 Well-Known Member
Hey, I installed the BRONCO grill backlit letters in Jan 2022 and was happy with them. The letter "C" failed (half lit) about a month ago. Oracle sent me a replacement without issues. About that time Amazon had fully lighted BRONCO letters that looked interesting... Ordered a set!
The Oracle lights are held on with 3m tape, individual letters and wires. You need to create a wire harness for the letters. All good no problem...
The removal was a little tough to pry the letters off and not scratch the grill or break the letters. I started with the letter "C" since that was bad.
I replace them with the fully lit letters. Good quality, din connector lead on each letter, and mounted with C-clips. Very pleased and will be easy to replace a letter if needed. SImple install...
See pic on mounting clips, and din connector location.
HEre is the link to the fully lit BRONCO letters - they currently show unavailable.
https://www.amazon.com/Letters-Lights-Bronco-Accessories-Decoration/dp/B0B2LBNR1N?ref_=ast_sto_dp