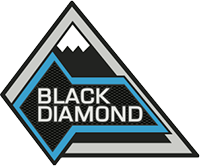 Well-Known Member
Joined

Jul 22, 2020
Messages
Reaction score

92
Location
Vehicle(s)

Avalanche
There are a few threads like this for other states. I'd like to start up one to share any experiences with Portland area dealerships. The goal is to help us buyers and also to help local dealers that are consumer friendly. I'm not trying to duplicate the Master list of Bronco Dealers, but make it easier for Portland area buyers to find info on dealers in our area and be able to discuss without going through a national search with 76 plus pages.

Updated 8/24/20:

Damerow-Corey07 confirms no ADM and accepts x plan, Duck confirms-contact is Kiyoshi Tsuji
Gresham-mkennedy009 confirms MSRP, x plan, contact is Dave.
Landmark-Per 66RiveraGS, No ADM, contact is Ken Fisher-GSM.
Suburban
Courtesy
Kendall-Eugene
Skyline-Salem-Corey07 and rgwinn confirm no ADM and accept x plan
Dick's MacKenzie Ford-per GM, Shaun Weber-No ADM for reservation holders, will honor (A/X/Z/D) plans, doc fee is set at $150(Shaun says this is a capped by State of Oregon)
Westlie in Camas/Washougal - Per Cascadiancorvid-No dealer mark up, and they will honor X plan-contact is Trevor Jollie

I only have experience with Canby Ford and Landmark, as I have a reservation with each but only plan on one purchase. I reached out to both a couple of times but neither is willing to respond to my questions regarding ADM, X pricing and Doc fees. The master list says all the above have no ADM(Canby is not on the list). Suburban and Dick's MacKenzie are unknown for X-plan. No information is available for doc fees. Does anyone have solid connections that can verify pricing. We do have some time before we have to pick a dealer, but it would be great to have a dealer that is upfront on this. Thank you in advance for your help.
Last edited: