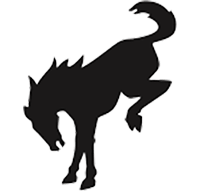 Well-Known Member
What Ford should offer is a twin-scroll turbo to spool up the turbo faster like they do in other ecoboost motors.
The HO 2.3L (332 hp) in the Mustang has a twin-scroll turbo. Even though this unit is bigger than the standard Mustang/Ranger turbo, the torque falls off at 2500 rpm in lieu of the 3000 rpm due to the twin-scroll set-up. A smaller twin-scroll turbo may be even lower rpm.
Throw in port injectors (like the other ecoboosts) to keep those intake valves clean and you have an ideal Bronco motor..
Ok, I'm just learning about this 2.3L EB motor so bear with me.
According to a couple sources the Ranger motor does have a twin-scroll turbo, one source at the link below. The R&T article states the Ranger motor is a modified, heavier duty Focus RS 2.3L and not the Mustang 2.3L motor and they explain why they think so.
Port vs direct injection. What dirt gets on the intake valve? The only thing flowing over the intake is filtered intake air. Direct injection is supposed to give more power and economy right?
BTW, they claim the Ford authorized HP Ranger tune actually gives you 60ftlb more torque at 2,500 rpm than stock. They go on to say going to larger tire sizes will void the drive line warrante with the tune kit.
https://www.roadandtrack.com/car-shows/detroit-auto-show/a15840269/ford-focus-rs-ranger-engine/