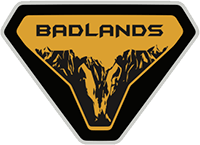 Well-Known Member
The 2.3 is going to surprise you. You will not be downshifting much going up hills
These are some of the first reviews by auto journalist.
Although the four-pot emits a less-than-invigorating thrum and is easier to catch off boost, particularly with the manual, it only gives up 30 horses to the V-6.
CAR and DRIVER
Both engines provide adequate response and low-end torque once geared down in four-low, but the 2.3-liter needs time for the turbo to wind up in daily driving.
HAGERTY
The rest of the transmission's gearing is excessively tall, and we had to change gears later than we normally would lest low revs magnify whatever turbo lag the 2.3-liter engine exhibits. As we charged up the steep inclines that give Texas Hill Country its name, we found we often had to downshift to fifth or fourth to maintain our mile-a-minute pace.
MOTORTREND
The clutch is somewhat vague, which combined with the 2.3's less-predictable throttle tuning made for a rather disappointing experience.
motor1
The 2.3-liter turbo-four seems to have enough grunt on paper, but it felt a bit sluggish in spots, especially when climbing a grade. I found myself downshifting more than I expected to, and it wasn't until I hit some open highway late in the drive that I found myself using fifth and sixth gears. I wonder how the four-cylinder can handle the extra weight of the four-door – and how it works in concert with the 10-speed, regardless of door count.
The Truth About Cars
The 2.3-liter turbocharged engine definitely needs boost to have any amount of low-end torque. Starting off in first gear, I found myself lugging the engine a bit as the motor began building boost, taking a moment to accelerate out of the hole.
jalopnik
I went with the Bronco my id would want: a loaded, red, two-door Badlands trim model with a seven-speed manual transmission (only available with the smaller but still capable 2.3-liter inline-four engine). It was not the ideal choice for Austin, which was much hillier than I anticipated
GEAR PATROL