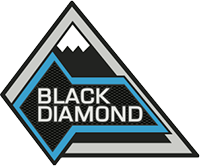 Well-Known Member
Hello, I wanted to share a personal ownership story of a Race Red vehicle by Ford, admittedly nothing like a Bronco. This was my 2014 Ford Focus, which I bought off the dealer's lot 6 years ago. It is no longer in my possession, by virtue of family vehicle needs changing, but let me give the caveat that under almost all circumstances, I
love
red cars. However with the Bronco at least, I have not yet been able to convince myself to even consider Race Red as an option. All of this will depend upon your actual usage of the Bronco, but my guess is that most of us, despite being adventurous types, will try to keep our new $40k-$60k trucks in fairly pristine condition for at least the first few years.
When I bought the Focus, I had three requirements: hatchback (for the dog), manual transmission, and bright red. At least two of those three same factors play into my selection of the Bronco based on current needs, but probably not the red.
What I loved about the race red on the Focus: quite possibly the most intense red I've seen. It was so bright that in direct sunlight on a bright day it was almost almost orange-red, like looking at the flames of a campfire. It was so red that digital camera sensors would often trip out and render the car in a way that didn't really reflect what you see in person, unless I was very careful in taking the photos (FYI, the photos here are pretty accurate, but I had a few that turned out really funky over the years).
One thing I disliked with Race Red was that the paint layer was very thin and prone to chipping. This was a commuter vehicle seeing 15,000 highway miles per year, but being a car nut I like to keep even my commuters in pristine condition. This meant that at least twice a year, I had to go over a dozen plus random rock chips all over the whole front end of the car with touchup paint, build up a few layers, and then cut down the the little paint bumps with a DA buffer/polisher. Thankfully at the time, one of my nearby body shops affiliated with the Ford dealer offered this buffing/polishing service for free to people who had bought their vehicles new from that dealer, so I rarely had to do that part myself, but it was still a maintenance chore that has not really proved to be the case on other newer vehicles I've owned (BMW, VW, Nissan). This will be a small thing for many of you, but one reason these paint chips were so obnoxious to me is that Ford used a light gray primer, so they were very visible against the red. I'm sorry, I don't have photos of the rock chips, but it still bears mentioning here as a consideration. Hopefully Ford will provide a thicker application of paint on the Bronco than they did on the Focus, but if not, then for me at least that is one strike against the Race Red.
The other thing I disliked, is when I was once rear ended in traffic, the color proved IMPOSSIBLE to match. I had the car fixed at a very reputable shop, and they had to remix and repaint the bumper
three times
to get it even close to the color the eye sees on the original. It wasn't just a question of spraying on metal vs plastic, because the front bumper (which Ford painted) was a perfect match to the steel on the rest of the car. The photos included here are after the 3rd attempt, when I finally gave up on an actual color match, but for the rest of my ownership of the vehicle, the rear bumper always looked a little pink compared to the rest of the vehicle. Note, part of this is biology - the eyes are extraordinarily sensitive to variations of red, whereas other colors are not as easy to discern.
I know I'm not going to convince anyone who likes red cars not to like them, and that really isn't my point. I just want to put this information out there so if you are considering that option, you weigh the experience I've had with the exact same color (at least nominally) on another vehicle. I would also be very curious to know if anyone who has owned a Race Red F150 or any of the other vehicles Ford has offered in that color in recent years has had a similar or different experience. If the Focus was an anomaly and people have had better luck with other vehicles, then maybe I should add red back to the shopping list. I certainly hope Ford
Currently I am leaning more toward the more muted colors (Cactus/Area 51) as I think rock chips will not really show up much in that paint assuming Ford still uses the same baked-on light gray primer that I could see whenever the Focus got a rock chip.
I think the single stage paint made the touch-up work on rock chips easier, but the red made the color match almost impossible.
Thanks for listening to my ted talk.
Last edited: