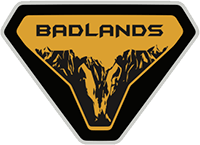 Well-Known Member
Been lurking here for a while and finally decided to register. I am about 80% sure I will be ordering one the day the order banks open, but I am just confused as to where this fits in Ford's line up.

To me a Bronco should only have 2 doors, but I would assume that is not going to be the case. I hope the 2 door model will be available but I assume Ford will focus on the 4 door model. If it has 4 doors, does it cannibalize the Edge, Explorer or even the Expedition unit sales. Since it is going to be based on the Ranger and the shadow is much larger than the baby bronco it looks to be a larger SUV. I just cannot see how Ford can have so many similar options without killing off some of them.

I am very excited for the new Bronco.