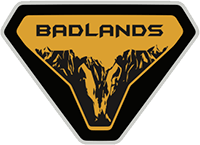 Well-Known Member
To get a Sasquatch decal without getting the Sasquatch Package?
Added After First Submission for clarity:
The obvious reason is not to deceive people into believing my Badlands is equipped with the Sasquatch Package, but in the event you have that sticker, would someone assume it had it?
there is no badge for the Sasquatch Package (that I'm aware of), and many will modify their Broncos with aftermarket stuff, anyway, so I look at the Sasquatch Badge as going off-roading. That may not be how Ford Bronco owners view it.
So, it's not comparable to a SS Badge on a Chevy. Those are apart of the package. It's not comparable to a Sasquatch sticker on a Jeep... at least I don't assume it is, because I don't know Jeep's history and whether they had a special edition "Sasquatch" or not.
If anything, it's more comparable to military stickers, in my opinion.
I love this decal:
But I'd never get it, because I see that as a decal for someone who served. It's cool, and I work for a defense contractor, but out of respect, I wouldn't get it because that's my perception of the decal and the awkward question... "Did you serve in the military?"
kind of the same with the Sasquatch decal on a Bronco... "Did you order the Sasquatch Package"
that's why I raise the question. Is it a way to identify Ford Bronco Off-Roaders, or those who spent the extra $2K on the Sasquatch?
Last edited: