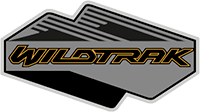 Member
Thread starter

Thread Starter
I was building a custom home for a guy and his shower had 2 shower heads. One on the left and one on the right side. He told our plumber he wanted one of them at like 5 foot off the ground and the other at normal height. The plumber put the shorter one on the left instead of the right, simple mistake. When the home owner requested it to be corrected, the plumber asked "can't you and your wife just switch sides of the shower". He simply replied "no" in a really stern voice. The plumber asked why then he replied "because it's what I want"

That phrase "because it's what I want" always stood out to me.

Don't you want the better power and efficiency of the turbo 4 instead of the V8? "

Don't you want the automatic that shifts faster and gets better gas milage?

No, because it's what I want. That's reason enough.
Sometimes 'what I want' is reason enough. Everyone is entitled to pursue their own version of happiness. That being said, I think Ford knows this and they will eventually offer it at a premium to those customers that MUST have a V8.
I'm convinced that the depth of 'new Bronco Variants' is WAAAAY deeper than anyone can guess. Ford is almost certainly seeing $$$$$ with this big positive response, and they are likely green-lighting a whole bunch of stuff as we speak.
V8 Bronco? Green. Bronco Pickup? Green. Bronco Overland? Green. Electric Bronco? SuperGreen etc etc etc.