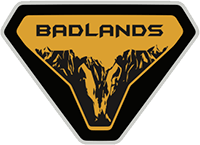 Well-Known Member
First Name

Chrome
Joined

May 20, 2020
Messages
Reaction score

527
Location
Vehicle(s)

2017 LWN Duramax Z71
So I know a number of potential and/or future Bronco owners are caught between the broad lines of Ford's value engineering. Some want heated seats, but not the rest of the Mid package, or a heated steering wheel, but not Lux. I hope this thread can be a centralized area for discussing how to add things you didn't order, since we don't have a How To section yet.
Let me preface by saying I haven't been a Ford guy since I (regrettably) sold my first truck, a 1975 Bronco. Modern Fords, Forscan, Sync and the high tech FoMoCo specific stuff will be new to me, so I hope those power users that are familiar will chime in and talk about their experience. I have however been modifying a 2017 Colorado, and have some lessons learned, and techniques I will be using on my Bronco.
I will also say I'm far from a brand-whore; there is a 97 TJ, a 00 4Runner, a 99 2500 LQ4/NV4500, and a 17 Z71 Colorado diesel in the stable.
Following the return of the Colorado badge from a 3 year hiatus was an eye-opener for how a ground-up new design evolves over initial announcement and subsequent model years. Just like the Bronco, incorrect information touted on launch was discovered once vehicles started getting into customers hands. Similarly, option packages evolved, such as heated mirrors, heated steering wheels, leather availability and others became more available (also, more and more interesting models, such as the diesel, the ZR2, and the Bison evolved). Interestingly, some of these options, such as heated mirrors and wheels, had the harness pre-terminated for the option that was not even available for that model year, making some modifications very easy. It's possible that some Bronco models may also have this head start, but we won't know until those buyers crazy enough (and technical enough) to start disassembling things get a Bronco in their hands.
GM puts out two manuals on their
upfitter site
, a complete electrical manual and a body builder manual, giving you a head start on some OEM modifications. It labels body harness routing,
seen below
, and gives individual pinouts for connectors, as well as connector type (more on this later). Does Ford have a similar model data clearinghouse?
But why does this matter? Well, it will give you some of the information you need to determine for yourself whether you can add a factory option, or whether it is controlled by the BCM (sometimes you still can add, but it is harder).
For instance, if you are still reading at this point, the next series of pictures is what the process of installing a factory heated wheel looks like. Again, ForScan and Ford wiring
will
be different. Especially different if controlled by the BCM, which, for example, may link the heated seats, mirrors and wheel, to a temperature sensor and turn them on during a remote start below a given temperature threshold.
Time to add some heat!

A small Allen wrench around 3mm works, they only need to depress the spring about 1/4" inward to the center.

Pulled airbag:

Interior view of 2 post 2017 Colorado wheel 84044758

Pulled wheel, and popped top cover shroud off, and removed 3 7mm screws from lower shroud to loosen. You can see the notch for where the heated clock spring has a slight extension.

A tale of two clocksprings. On the left you can see the heated wires are missing from the clockspring, and the shroud extension at the 7:00 position for the heat wires is absent.

This is the plug that goes to the X203 connector, that is preinstalled on certain 2017 Z71s, and maybe LTs. If you want to check, pull an endoscope and look in the access hole in the lower shroud for the connector next to the steering wheel cylinder:

A view of it from the top:

And with the connector from the clockspring:

Reassembled and buttoned up before wheel install:

New wheel installed!

Test heat!

GMC Acadia Denali 2 post heated wheel with Colorado airbag and cover, no adapter needed:

Short, but nerve-wracking install. Disconnect the ground on the battery, then pump the brakes for 30sec to discharge the capacitor for the airbags, then wait 15-30 minutes. Remove airbags, install wheel, reattach ground to test wheel, disconnect ground and wait 15-30 min, then install airbag and reattach ground for good.
So the forum I am on that this install was pulled from is extraordinarily blessed with technically minded folks who like to tinker. Electrical engineers who have scoped the frequency of the Pulse Width Modulation (PWM) on the DRLs, seen below, to sound engineers who literally tore apart a truck with 600 miles on it to replace the audio completely, and graphed each sound frequency response. I hope to find the same kinds of modifiers (and that corresponding level of insanity) here.
Some factory option installs should be simple, such as providing
power to the accessory dash rail
, as this thread proves people are interested in. Earlier I mentioned the connector types. This is where familiarity with
Mouser
,
WayTek
,
DigiKey
and other electrical component supply warehouses becomes important. OEMs use a number of different types of connectors, for instance, outside the cab, waterproof connectors such as Weatherpack or Deutsch Tech (you may know these from aftermarket LEDs such as
Baja Designs (Weatherpack)
or
Rigid Industries (Deutsch Tech)
) are the norm, where inside when water intrusion isn't a concern, connectors like
Molex
are the norm. This is where an upfitter manual that gives you a connector type is a huge help, to do things like move a transfer case switch from an ...
inopportune
(textbook dumbass engineering, identical switch to headlights, and right next to them) spot:
And here is the center stack, the way it should be:

Interior Molex extension harness jumping from the left knee OEM position to the console seen here:

Bracket closeups. You'll need to carefully remove the switch retaining clip for the 4x4 switch from the knee panel next to the headlight switch to make this project work. Without that particular (no part number having) piece, there is no way to hold the switch in place.
So, to sum up a post that got way, way longer than I intended, adding and changing factory systems is still possible in the post-12V world, with the right group of people and information sharing.

I can't wait to see what some of you do with a Bronco.