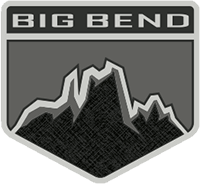 Well-Known Member
First Name

Kevin
Joined

Nov 9, 2020
Messages
Reaction score

511
Location
Vehicle(s)

Jeep JKU, Mustang
I think the term you are looking for is "carputer".

I saw your other posts about not being able to adjust tire diameter in the carputer... and I'm not doubting your sources... but I do have to say it doesn't pass the "sniff" test for me.

Ford removing this ability for adjustment, particularly in a platform that is equipped with different diameter tires depending on trim, is such an extraordinary change from standard practice across all automakers, it'll take extraordinary proof before I believe it.
It doesn't make sense to me either! I honestly hoped my post would get replied with someone knowing dealers who will. Seems at a minimum, they could set it to an offered tire size.
The timing seems very close to when the tuner I used on the Mustang switched from the ability to alter tire size, to not being able to.
So I am in agreement that it isn't passing the sniff test, just can't find anyone who has found out different. Hopefully it can simply be done, because I wouldn't mind Base with bigger tires.