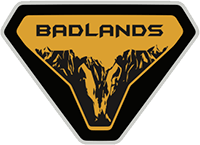 Well-Known Member
And we're off! The six main billet mounts are squared away. We'll continue to hone in on the proper dimensions for the rack itself. We'll machine our own billet corner sections for a seamless look.

The forward mounts will have hidden mounting hardware, where it secures at the windshield frame, for a ultra clean aesthetic. The exposed hardware is actually mount locations for the carbon wind screen and light bar. Both items will be optional and able to be added post purchase. Little to no branding or logos, so far. You'll just know what it is when you see it. And that's just the way we like it.
I'm looking forward to hearing/seeing more on this! Especially regarding wind noise. My BRaptor got scheduled for the end of January, so this may be just in time!!