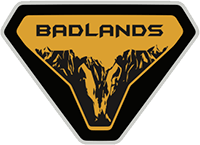 Member
Yeah, but now every time I want to check the time or temp I am having to duck my head so still moving around. I see the need for it but Ford could still stand to shave about half an inch off and all would be good.
Yeah I see your point :\
You also have to look there for the tiny Update Successful (non persistent message) after the OTA update or when an iPhone is connected. There's a couple other, butI can see where that would be annoying.
But you have to admit that it gives the dash that retro look like the old Broncos