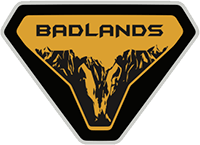 Active Member
I haven't yet received my Bronco yet but I have friends with nice cars that have added PPF and/or Ceramic coatings to their vehicles and have asked if I'm doing it when I get my truck. I'm thinking about it; but it's all pretty new to me so here goes...

I live in Phoenix and during the summer it's about 6000 degrees outside (rough estimate) and it's sunny about 85-90% of the year; do park in a garage as long as she fits.

What I'm not doing it for:
- looks... i'm not doing it really to "wrap" the truck with visuals or branding; though I know that's an option

What I AM doing it for:
- rock chips from roads - phx/az is synonymous for having the highest frequency of cracked windshields and front-end paint chips/divots
- general sand via wind protection... monsoon/haboobs... nuff said.

I know there's a full body coverage and I'm not thinking that'll really help with Arizona pinstriping (google it); probably just ruin the wrap and void the warranty.
But I'm currently considering a front wrap with front/hood/mirrors/a-pillars... for most on-road issues.

Questions:
- Are any of you doing PPF / ceramicoat? and if so what type / how much of the truck are you wrapping?
- Any experience any of you have regarding it that's PRO getting or AGAINST getting it and why? that'd help.

thanks everybody - just trying to think through this.