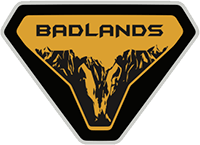 Active Member
I feel that I should report my opposite experience. I was given a tremendous level of responsiveness, candidness & professionalism from several DFW area dealerships. I was so impressed that I made my dealership choice in the metroplex, which is a 4 hour drive.
Perhaps I jumped the gun and switched to LA too early but I'm somewhat new to the area and don't know anything about most of the dealerships. I saw great things posted about Matt Bowers in LA and decided to stop hunting locally and just get it done. So far no regrets, they've been very responsive. Hopefully things are sorted out soon and I'll be able to convert to an order. I'll update here if anything changes.
All that said, I will be looking for a good Ford Dealer for service, anyone have any recommendations?