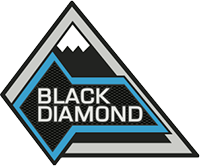 Member
Like many of you, was a first hour order when the Bronco went live. Was the first time stamp at my dealership as well - but didn't get an email yesterday (Black Diamond - 2 dr - 2.3 - Auto - Mid). I thought it was a little suspect that I didn't receive an email since I don't have many of the cardinal sins - and that the dealer had said in a previous conversation that there were only 2 FE's out of their 45 reservations.

So I called - was nice at first but could tell that the dealership was being a little fishy. After some pushing and some threats of changing my dealership, I found out they had given four (!!!) customers priority status. They then began profusely apologizing, saying that Ford corporate said it was just a way to push orders that would have fallen into '22 into '21, not knowing that they would be scheduled ahead of literally everyone else that was in the line - and I do completely believe them that this is what was communicated by Ford.

Anyway, now I'm getting my Bronco for MSRP and am able to get accessories for the Bronco at dealer rate. Definitely worth calling and putting pressure on your dealer to answer for why you're not getting your emails in my opinion.