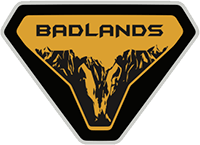 Well-Known Member
With all the folks posting the good news, I feel like those of us not invited to the party need an outlet. Who else here feels like they are getting picked last (or not at all) for the dodgeball team at recess?? I, for one, am not going to take this abuse from Ford. I'm going to quietly sit behind my keyboard and type furiously on the forum, and whine to my husband and close friends that I'm offended Ford didn't pick me for a priority Bronco! (Lawd, I need a life!! HA!) Am I the only one who hasn't received the call? I'm a 7-14 am reservation and #1 allocation. Something screwy going on here!

Let your frustrations fly!!
I wrote three e-mails to my dealer today because I didn't get the invite to their Ford event. Turns out their e-mail went to my junk mail, which I religiously ignore. I'm sure I shot myself in the foot, and that my Bronco will be built when hell freezes over, which may be never in light of global warming. On the positive, my e-mails were well written, just the right amount of inaccurate indignation, peppered with some saltiness. So I got that going for me . . .
I'm fixated on a car I'll never receive. Perhaps we should have some hotlines numbers on this forum as others get their car . . .stay safe everyone. You're loved, just not by Ford.