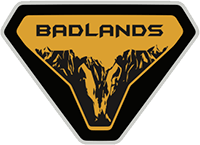 Well-Known Member
Not to rain on the parade, but I'm not convinced Ford is going to offer a factory tune on the 2.3 Bronco—if there's something out there from Ford stating otherwise I'll gladly eat crow, because I'm leaning toward the 2.3 w/ manual.

I know that they could and it exists for the Ranger, but they'd kind of be competing with the 2.7 power-wise at that point (this isn't an issue for the Ranger b/c there's no engine upsell option). What's more, the manual isn't an option with the Ranger, and the word is the manual transmission is only good for up to 400 lb/ft of torque, which seems easily surpassable with bolt-ons and a tune. Doesn't seem like they'd warranty that kind of setup. Am I missing something?
Check getrag's website. I believe it mentions something g about being upgradable to handle higher torque applications. Not sure the verbiage.