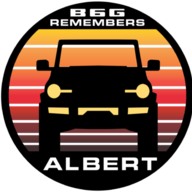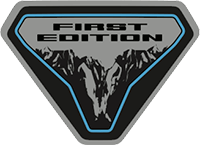 Well-Known Member
**Thanks to a Forum member, found out "BestTop" NOT ACCURATE, 28 AUG WAS TOLD WEBASTO makes the soft top for Ford to assemble. Webasto doesn't sell to customers, must go through Ford. The part I broke is the Header Assembly, still need the Ford Part Number??? Help is appreciated!!
*18 Aug Updated pics*
**Really need Part number help from forum*

So just two weeks into ownership of my Bronco I broke the Soft Top!

The Broncos been great, from wading into the gulf extracting a Waverunner, to hauling luggage and passengers to and from the airport with ease, and swallowing a flatbed full Sam's club items it's cavernous cargo area!

In exchange for it's fantastic abilities and service I give my bronco a big thank you by smashing my soft top into my garage wall. I probably would have been better off had the bronco been safely held at the Michigan Assembly plant!

I wonder if there's a part number for just the composite panel at the hardware screws into?
Last edited: