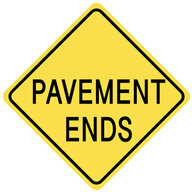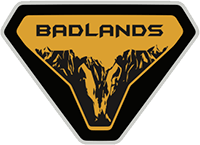 Well-Known Member
The last broncos made had up to 7k tow cap, so how's towing not in the bronco DNA? Because the original bronco that had 8in less wheelbase than the new 2dr(24in less than the 4dr) and 60yrs less of overall technology and build advancements couldn't? By that logic a new f-150 shouldn't tow anything either, pretty sure the f100 of the same time as the original bronco would struggle towing what a ranger can now, much less a new f150. Yes there's other vehicle that can tow, and tow a lot more than I'd ever want a bronco to, but they don't and won't have particular things I want that the bronco does. And as I've said on here many times, the off-road basis of the bronco(which is the ever so often sited reason why it can't tow) means nothing to me if it can't tow, because without a bump in tow cap(not a match to any truck or dedicated tow rig) my bronco will never go anywhere I could use those off-road capabilities. So while I'd be alright with a grocery getter suv with a manual trans and removable roof, I would love to actually be able to make use of its off-road basis. And a measly 1500lb tow cap increase(the same increase amount a wrangler gets for wheelbase from 2dr to 4dr) would make that possible for me, and seems completely doable with the extra wheelbase provided on the 4dr if Ford would make an actual tow package for it.
Any improvement in towing would most likely negatively effect the off road capability, these are nowhere the same animals as the previous generations of Bronco, the DNA part refers to the off road capability, which is what Bronco is known for, not its towing!
The previous generations were essentially small pickups and the primitive suspension architecture allowed the better towing by default, but the modern Bronco has completely different suspension than its sibling, specially made to be an off road vehicle with no compromise.
With the very short wheelbase, I really don't think Bronco's are looked at as towing vehicles,...
I hope you see why those who also want the Bronco, want it for its off road capability and cringe at the thought of compromise due to towing concerns.
Only my opinion...
Cheers
Last edited by a moderator: