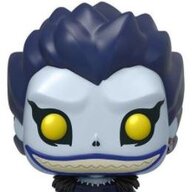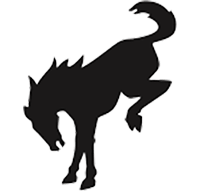 Well-Known Member
Oh I'm sorry you have never heard the term "rock n mall crawler" before. It's not a derogatory term, as it aptly describes what a Rubicon etc are usually used for, rock crawling and running errands. You said "mall crawler" when referring to me, I seriously doubt you would say that to a guy. And as I have neither been harmed, injured or killed as the result of a crime, violence, or other action, I'd say according to dictionary.com you are incorrect.
And no backpedaling here. If you took my question to mean "you" personally perhaps "you" are the problem. Now let's try and play nice in the sandbox, me included.
You are just digging yourself in deeper.
You started off asking a question in which you never wanted an answer, but when the immediate response to your post is one that uses the same word, that's when you pull out the
OOO I'm a woman. I am being unfairly called a term I just used on someone else.
I seriously doubt you would say that to a guy.
You obviously don't know me and have not read my posts on this forum or others.
So lets just go through the order of the posts here and your comments.
This is your first post in this thread. Starting off with "Why on Earth" is not the way to phrase a question in which you are trying to understand why someone thinks a different way. You were already laying down your opinion from the get go.
And to show that I was not the person who called you the Mall Crawler it was
@395N
responding to you and this is what he said
So maybe you should yell at the actual person who you feel disrespected you.
Not only that, but where did he actually call you a Mall Crawler directly?
But apparently this post offended you basesd on these replies
And that's when the rest of us were trying to figure what you actually meant to ask since he answered what you asked. But it turns out, you really didn't want an answer as you clearly stated
I'll never understand why anyone needs that unless they are hauling and/or driving up huge hills.
So why would you even ask the question, if you don't want to hear the answer?
After myself and others tried to further answer the question we thought you were asking was when you dropped this on everyone
Calling me a mall crawler was not fair, it was snarky. As a woman I have dealt with my fair share of misogyny and dismissal so I'm not overly sensitive just frustrated. I
First of all you used the term first, and then
@395N
only said the following
If you are fixing to mall crawl I'm cool with it
Hardly seems unfair. And furthermore, hardly seems like he was attacking/disrespecting you
it was OK for you to use the term,
Why is his response all of a sudden unfair and why all of a sudden is this a gender issue?
So I still stand by my statement that you are trying to act like a victim in this thread, after you came in too hot and did not appreciate someone using the term you started with, in their reply.
You set the tone of the conversation, and the choice of acceptable words.
I think you nailed it when you said
At this point I'm chalking this down to my inability to communicate properly.
I agree.
Time to move on
Last edited: