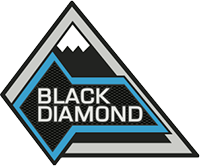 Member
I know, click bait.

Took my wife to the Tacoma event today. I knew what to expect from Cactus Gray as I've seen it on the Bronco Sport. I knew what to expect from tire sizes since I've seen 32s (compared to 35s) on Jeeps and other vehicles. I knew what to expect from other aspects of the vehicle from all the pictures, videos and descriptions on B6G.

But what really surprised me was the overall feel of the size of a Bronco. It feels small! And we only got see the 4-door versions! With all the talk about MPGs, I thought we were going to be viewing a bigger rig. I'm 5' 10" and skinny. My wife even smaller. Both of us thought the interior felt a little tight. Certainly not enough to turn me off of buying one, but it was a bit shocking. We both agreed we wouldn't want to do a road trip in the back seats. She said to me that the Bronco looked pretty big on the outside, but on the inside actually felt smaller than her Mazda CX-5 that we drove to the event in. I agreed.

I'm surprised this hasn't been a bigger issue here on B6G. We saw other people getting in the Broncos who were larger than us, and they looked a little crammed in there. I'm hoping Ford will do as other manufacturers have done and grow the vehicle over time. It could stand to be a little bigger.

Other than that, I loved the Bronco. And I am now seriously in love with the black steelies and the Grabbers. Fabulous look! The damn high package is a problem. If I could get the high package on the Black Diamond, I would do that trim in a second.
Thank you for sharing this! I have a non Sas BD on order and though I really like the look of the BL on 33s for the four door, this photo helps confirm that I ordered the right thing for me. Those 32s look fine for me to run till I need new tires and then can go bigger, plus the steelies look great!
I drove our Jeep JK to the Bronco preview event, and to me the Bronco interior was comparable size wise and felt better, including having a place to rest my left foot in the automatic. I am 5' 10