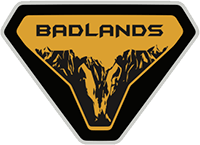 Well-Known Member
First Name

Rick
Joined

Jul 24, 2020
Messages
Reaction score

12,705
Location
Vehicle(s)

2-stroke unicycle
Bronco

Badlands
The point of this thread is to point out some trends from FoMoCo over the years, where Bronco might be going based on the information we do have, and speculation for where MY22 Bronco is going in their paint colors.
We have what Mr. Levine has been quoted as saying:
"
Earlier this year, Ford's North American Product Communications Manager Mike Levine confirmed that the 2022 Bronco will get new colors after being asked if Cyber Orange will be available for 2022, but every option in the leak was previously available for 2021. "Not sure if Cyber Orange will still be available for MY22. New colors come in when others go and there are new colors coming in 2022," said Levine.
"
First off, we need some foundation knowledge of what MAP can do regarding quantity of paint colors and ordering:
in 2019, MAP had 8 available colors for the launch of Ranger
In 2021, MAP had 11 available colors which were shared between Ranger and Bronco

Before MY21 production started, there was a member on Ranger5g (employee who worked at MAP) who posted that MAP was getting a 12th color. This turned out to be what was used for Lightning Blue on the FE models.
Unless there have been further expansions that we don't know of, MAP is capable of putting out 12 different paint colors on the same line every day.

The 6th generation of Ranger comes in MY23, so Bronco and Ranger should share almost all paints in MY22
According to sources who's brains I picked specifically for this thread*, paint is one of the shortest lead-time items in the industry. Regurgitating their input: 95% of modern water-based paint OEM's used is whatever standard base used in all their colors, it is neutral and has no color of it's own. Then you add the 11 herbs and spice-girls into the paint and you have an actual color.

Meaning 95% of the paint was ordered years ago no matter what and this hasn't been hit very hard by material shortages
The other 5% is mixed into the paint just before use and can generally be had in a few months notice

Where this is going, is that an OEM "could" drastically altar it's paint pallet from year to year if it didn't want to order that 5% with bulk discounting.
And we need some understanding of how Ford might be splitting colors between Ranger and Bronco.
Due to shared manufacturing/painting facilities, Ranger and Bronco will always share the lions share of paint colors. There is no getting around this. and we saw it with the MY21 Ranger paints shifting to align with Bronco.
Ranger will not need as many paint colors, nor have as many editions as Bronco in any year, so you can assume that all 12 colors won't mirror each other

When Warthog comes out it could be reasonably assumed that it might share a special color with Ranger Tremor.
Plus some information on what the re-launch of Bronco means to Ford.
In the same way that Mustang has evolved to be it's own "brand", Ford has pushed Bronco in the same direction. Both of these models are lifestyle brands that sell an image of excitement, youth and fun.

How many exterior Ford badges are on a Mustang? Zero.
How many exterior Ford badges are on a Mustang Mach-E? Zero (not getting into weather or not the Mach-E is a Mustang here)
Bronco has 1 exterior Ford badge and my guess is that the 7th generation won't have any Ford badges. It was to re-launch the brand and help the uninformed associate the vehicle with Ford.

Ford has already incentivized dealerships to create dedicated Bronco-only store fronts. There are roughly 100 dealerships around the country doing this. Bronco is a Heritage brand, and they are pushing it as such.
Get to the damn paint already, you bozo!
Ford has recently made a few unusual moves when viewed from their traditional business model. Among them are:

There are 6 (SIX!) paint changes to MY22 Mustang. Mustang has had a very slow moving color pallet for the entirety of the IRS years (2015+) and follows Ford's tried and true paint methodology of:

2 tri-coat or "cost options"
2-3 dedicated Mustang-only paint colors, typically on GT350 and up, or the "grabber" series of paints
The rest are just pulled from Ford's fleetwide paint pallet, but Mustang typically gets the brighter colors
Half of the colors are grayscale (personally I hate this practice, but it sells cars, so it works)

The traditional rotation of certain hues on a 3/4 year basis (depending on model) has been consistent for this century. Suddenly we see Ford changing this drastically for MY22.

AMB, an admitted flop based on the take-rate, gets dropped after a shortened model year (MY21)
Velocity Blue had an unusually short life of 2/3 years (depending on model), after following the hugely popular Lightning Blue which had 4+ years of use.

Releasing a very NON-lifestyle pallet for the launch of 6th gen Bronco that . Deadpanned immediately from nearly every media outlet, plus a sharp negative response from customers, the Bronco pallet was the textbook application of limping into a hand of poker or being HIGHLY risk aversive.

Please note that at the time the paint selections had to be made, it was before the reservation process started. So it's possible Ford played it safe and wanted to see how many reservations poured in. I'm betting there was at least one awkward conversation about having a big miss on paint strategy for a heritage and lifestyle brand.
Jeep had already proven the playbook on this for the 30-something years Bronco didn't exist. How Ford failed so badly to identify and use this aspect of a lifestyle brand is beyond me.
Here we go, PAINT!
The early MY22 Bronco paint pallet is PROVISIONAL. It shows 8 paint options which will be used in production. This leaves at least 4 colors which have not been announced. There has been no word on B6g or Ranger5G that another paint color has come on line during MY21 and it is doubtful to think so unless they install it during the plant closure prior to MY22 Job#1.
Note that Ranger's 2022 color pallet also hasn't been announced. It's not difficult to change these things but Ranger and Bronco will get their final colors announced at nearly the same time as usual.
Using Mustang as an example, here are the paint options for MY21 and MY22 (you'll have to click links and do some of your own work)
These changes are substantial and as Mustang is Ford's only other lifestyle/heritage brand vehicle, this alludes to a change within FoMoCo as how they are treating these brands. They also need sales after the horrors of MY21, and new colors can pump sales for a year or two.
Without further adieu, here are my paint predictions for the 4 unrevealed paint colors for Bronco:
Atlas Blue replaces Velocity Blue, and does so across Ford's fleetwide paint pallet (no pics below, use the video in 4K)

4k video of the color in overcast skies:

Has been used on all trims of Explorer
This should also be on Ranger


Green(name TBD) finally makes it's way to Bronco! (pics below to keep the text moving)

@Bellebracht made some absolutely fantastic renderings of Bronco in what was then called Everglades Green

Of note: We're unsure if Green will be a heritage edition only paint color, and if this can only be paired with a white MOD roof and thus unknown when it would be available during MY22. Assuming Q4.
Unlikely to be used on Ranger, but it would be fun if it was!


Oil Slick Blue-Purple replaces AMB (pics below to keep the text moving)

This is a big upgrade as AMB had proven to be a verylow take-rate color and was essentially black.

Please note I think AMB had the best flake Ford's ever used in a paint color! Except it was overpowered by the darkness of the paint.

video of the awesome flake in AMB:

Likely to be used on Ranger


Yellowstonebecomes a Bronco-exclusive color and most likely used on a special edition (one would guess the "Yellowstone Edition". Pics linked in below)

@Dads_bronze_bronco did an excellent thread on the color, please check it out!

Can't help but mention that it was likely Ford wanted another "melted crayon" color as they are all the rage these days. Moab must have been about 65% melted crayon colors for any rigs there that were less than 3-5 years old.
Will not be used on Ranger
So here we have all 12 paint colors available to Bronco based on what information has been made available so far, and adjusting the colors a bit to align with the other Lifestyle model, Mustang.
Sources have been linked above for where the following pictures came from so i'll recuse myself from adding more text below this aside to give the paint name or what is being shown.
MY22 Mustang pallet
MY21 Mustang pallet
Green (Everglades/Eruption/
Oil Slick Blue-Purple



2019 Ranger paint pallet:

*The paint info sources was a person who owns a very large and busy body shop with a massive paint booth who pushes out hundreds of cars a month. The other paints planes for Boeing in their booth which is about twice the size of a 787, it's very impressive and he uses a LOT of material to paint a plane.