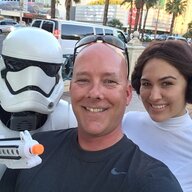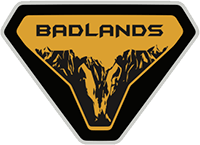 Well-Known Member
Greetings all!
So I made my reservation on the 19th Sept, at the same time I looked at dealers that I believed wouldn't be trying to give me the shaft on pricing. Lucky me, my dealer of choice happened to advertise on their site no ADM. SWEET!!! I reached out on site with a couple questions: verify no ADM, additional costs, etc.... (edit on the 23rd in two hours) In two hours I was able to hear from my dealer, confirm they have my reservation, and get a good ideal of what I'll be paying (build and price results). Anyways, looking through the threads, I see lots of talk about costs, mark ups, etc.... So for the west coast folks I have quoted from the dealer no ADM. I've cut and pasted the email chain from beginning to end below:
Hope this helps anyone interested!
Conversation and info from my dealer here in Oregon: Suburban Ford; 37000 Highway 26; Sandy, Oregon 97005.
https://www.suburbanford.net
9/23 at 5pm from sales manager
Hello Joshua,
My name is Pat Dunn and I am the sales manager at Suburban Ford.
I just wanted to make sure Les is taking care of your needs. If there is anything I can do to help please feel free to reach out to me. If you have any questions or concerns, please contact me at one of the numbers listed below or reply to this e-mail.
Thank you,
Pat Dunn
Sales Manager
Suburban Ford
[email protected]
My response at 530pm
Hi Pat,
To be honest, you're the only person I've heard from aside from the initial reply saying who would reach out.
For your info, I do have a reservation for a new Bronco placed. Will certainly be looking forward to hopefully creating a relationship with your dealership as we move forward with this process.
Lastly, if someone does try to reach me, text or email is best I don't answer my phone on numbers I don't recognize.
Thank you for reaching out.
Respectfully,
Joshua Combs.
Sales rep reply at 6 pm
Hi Josh,
David here at Suburban Ford.
I am Les's office partner.
We are selling the Bronco at MSRP.
The financing will be where ever we
can get the best rate for You and what
you qualify for.
The additional fee's are tax and license fee's.
We are currently waiting on additional info from Ford on pricing.
Dave Flom
Sales Rep
Suburban Ford
[email protected]
503-668-5511
Cell: 503-577-9934
My reply at 630pm
Hi Dave,
Thank you very much for getting back to me and the clarification. It's greatly appreciated.
One question, at what point will I hear from Suburban regarding my specific reservation. Everything I've researched states that "once reservation is made, the dealer you choose will reach out."
One more question: can I quote you aka Suburban Ford on what you listed below? I have some folks on the forum I belong to (Bronco6g) in Ca and Wa that might be interested in changing their listed dealer as you're offering no additional markup.
Please let me know, and thank you again for getting back to me.
Respectfully,
Joshua
7pm last reply:
Joshua,
Yes to your question.
As we get more info we will pass it to you.
You can put that on the forum as well and put my name on there as well.
Dave Flom
Sales Rep
Suburban Ford
[email protected]
503-668-5511
Cell: 503-577-9934