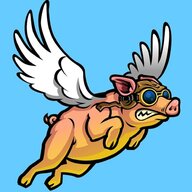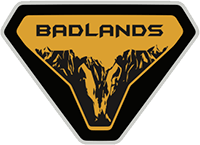 Member
Joined

Jul 15, 2020
Messages
Reaction score

34
Location
Vehicle(s)

Pre-ordered first of 500 2015 Golf R
Vehicle Showcase
For any of you So Cal buyers. I just received this message from Kearny Mesa Ford in San Diego. I've dealt with them before and they have been an honorable dealership/
| | | | |
| --- | --- | --- | --- |
| | Jul 17, 2020, 7:36 PM (9 hours ago) | | |
| | | | |
Good afternoon!
Thank you all again for selecting Kearny Mesa Ford as your Bronco dealership of choice! My name is Eric Bunch and I am the Internet Director at Kearny Mesa Ford.
If you are receiving this email it is because your Bronco reservation has been received by our dealership. Congratulations! We initially expected to receive a few dozen orders, but since Monday our dealership has received over 200 reservations! Thank you all, it is very exciting!
Some of you may have received some automated emails from our dealership after you submitted your order. I believe some of you also responded to those automated emails. If you did, I apologize. If you had any important or pressing questions in those emails, please send them to me at this email address instead and I'll do my best to respond as soon as possible.
I understand Ford has not released much information about the order process so here are the answers to some frequently asked questions:
Q: Can I modify my order?
A: Yes. For any major changes like changing your trim level or the door count, you will need to contact Ford's support team at 1-800-732-1138. For smaller changes like wheel size or exterior color, we can make those changes here at the dealership. We will be able to make those changes once we convert your reservation into an actual order down the road. It will be part of our process to confirm your order specs with you again just prior to submitting to the factory.
Q: When will my order arrive?
A: I still don't have exact answers for this. We will likely see the first Bronco Sports driving on the road in 2020 while the other models will follow sometime late Q1 2021 or early Q2. None of that is confirmed by Ford though so please don't quote me!
Q: Will your dealership charge a mark-up on my order?
A: Big no on this one! I've heard from several of you that other dealerships are asking for more than the MSRP on certain models. We will not add a dealer markup above MSRP to your special order. This includes those with 1st Edition orders.
Q: Does your dealership accept X / Z / D / A Plan PINs?
A: Big yes on this one! You worked hard to get a Plan PIN, or are related to someone who did, so bring it on! I'm not sure what that pricing looks like yet though.
Q: Can my friend switch their order from another dealership to Kearny Mesa Ford?
A: Yup! Just have them call Ford's hotline at 1-800-732-1138 J
As I receive more information from Ford I will be sure to pass it along to you. Thank you for your business and your patience during this process. Have a great weekend!
Eric Bunch
Internet Director
Kearny Mesa Ford & Kia
858-560-5544 ext 1013