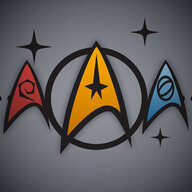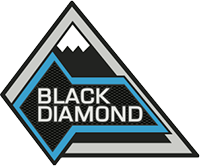 Well-Known Member
Recently I successfully upgraded my 6 speaker system by adding an external amp and adding a subwoofer (as well as new speakers). I'd now like to tune this system to help it perform at its optimum and I'd appreciate advice on how to proceed. Both the amp and the LOC have controls to allow for tuning and I will attach images of those controls so that you understand my capability. Also, please note that I have used Forscan to flatten the stock EQ setting so my OEM output is as clean as I can make it.
Where to connect the amp output to the front speaker wires and where to connect the amp output to the rear speaker wires?

Okay, I've searched the forum and YouTube for the information that I need and have come up empty. Too many threads go off on too many tangents about too many specific things. On YouTube I lose patience with the commercials and calls for "SUBSCRIBE!!!." So I'm hoping to find a calm in the storm of information...

First, my brain isn't, nor has it been functioning on all cylinders so in a moment when you read something that is both incredibly obvious or bone-headed just roll with it, please.

Black Diamond Mid-Package with standard 6-speaker setup.

2-4" speakers in dash, 2-4" speakers in rear pods, 2-6"speakers in kick panels.

All speakers upgraded to Kickers.

Behind dash - added PAC LPA-E.4 LocPro Advanced, 4-channel active line output converter. Connected to OEM harness using PAC LPHFD31 LocPro Advanced T-Harness (T-harness for adding an aftermarket amplifier to a select 2018-up Ford vehicle without a factory amp).

Rear of Vehicle - added Kicker 48TRTP122 Subwoofer (Sealed downward-firing enclosure with 12" shallow-mount subwoofer and passive radiator).

Added Kicker 46CXA660.5T CX Series 5-channel car amplifier (65 watts RMS x 4 at 4 ohms + 300 watts RMS x 1 at 2 ohms) with optional Remote Bass Adjust.

Kicker amp high-level subwoofer output (+/-) connected to input terminal connections on Kicker subwoofer.

On Driver's side of vehicle - Power cable run to Battery with fuse block (80amp) inserted next to battery connection. Ground cable connected to nearby seat retention bolt. Also, remote turn-on wire for amp placed on driver's side.

On Pass side of vehicle - 4 RCA cables (L/R, L/R) connected from output of LOC to input of amp. Also, cable for remote bass adjust.

Okay, maybe it should be obvious but... I haven't connected the speakers to this system, yet. Somehow in my brain I thought that I would be gaining access to the speaker connections via the t-harness (all the t-harness does is connect the high-level OEM head unit output to the inputs of the LOC. The t-harness also supplies power, ground and a remote turn-on wire for the LOC).

I don't know how/where to connect to the OEM speaker wires. The outputs of the Kicker amp in the rear of the vehicle have to be connected somewhere and at some point to the OEM speaker locations (either by splicing into the OEM harness or bypassing the OEM wiring entirely). Complicating this is that the amp has a 4-channel output (not counting the 5th channel used for the subwoofer). The OEM speaker wiring combines the front upper and lower speakers. So I have 2-channels in the front, and 2-channels in the rear (the left and right pods).

Where to connect the amp output to the front and where to connect the amp output to the rear? I'm trying to do this as painlessly as possible. Winter in Michigan is not the best time to be doing install work outdoors.