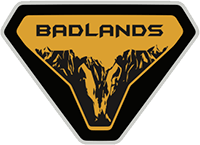 Well-Known Member
It sucks and I want a Bronco but for me it's a toy that I'll use for hunting, adventures and towing behind the motorhome on long trips.

Taking a glass half full view this is why I'm okay waiting a few more months to be scheduled:

1) As a two door order holder the delay will hopefully give Ford time to get the MIC quality figured out.

2) Quality issues with the 2.7 and some of the weird electronic gremlins with key fobs and other stuff should be resolved.

3) The aftermarket will mature and have more options available.

What else am I missing?