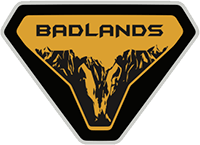 Well-Known Member
First Name

Andy
Joined

Aug 11, 2020
Messages
Reaction score

292
Location
Vehicle(s)

Japanese car/SUV unfortunately
Potato - Potato... Its all irrelevant until we know what is included or different between the trims. I expect interior color availability differences, potential touch point material differences, etc. Maybe it is as simple as you are getting a small price break for buying the pre configured WT with the features as opposed to adding the options onto the BL. Regardless what the heck does it matter, people buy what you like and for the purpose you envision for the vehicle. No reason to throw poo at our forum members over a stinking trim option. Daily reminder of why I hate the internet, social media, forums...
no flak given on my part. I reserved a wildtrak from the beginning. I am just explaining my internal dilemma/diologue and why I am switching to BL....the more we learn about the different models, the moreI realize BL has more value for what I want. Now if Ford releases more info showing that WT is truly different and has unique physical features/capabilities, then I may switch back....heck I can't even decide on color, top, MT vs AT yet at this point.
my only complaint is with Ford for either not making this a true competitor to the Mojave line (granted it will probably do ok with IFS vs SFA...but still needs more than all the other models) OR if it does, Ford should clarify and make a lot of us who want that, happy.
I am good with however anyone else wants to spend their money and how they want to use this beautiful machine. From malls to desert dunes to rock climbing, it's all good