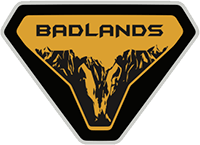 Well-Known Member
I opted for a full wrap in Xpel Stealth satin / matte PPF (don't ask about what it cost - it was stupid (but I love it)).
Also did Photosync tint, and CP Gold ceramic treatment on the PPF/windows.
My wallet is a lot lighter. But I have a 1 of 1 Bronco at least for a few months.
Overall, I am a fan. Very little coloring difference, but there's less glare, and I think that helps the lines stand out. IMHO.
Plus, my bronco will be parked outdoors 24/7 so I ought to get my money's worth from the Xpel and ceramic.
3/4 view before:
Side view before:
Side view after:
Side view after:
3/4 view after:
Some bonus pics - and yes, you can still see the sparkle. Pics don't do it justice.
A bonus pic with a Defender in the background:
Last edited by a moderator: