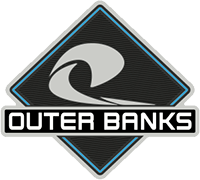 Member
First Name

Kevin
Joined

Sep 27, 2020
Messages
Reaction score

10
Location
Vehicle(s)

Explorer
The Base does look good, it has a very classic look to it. Custom is what they would have called the base model back in the 70's. The smaller tires look so 1960's. I hope someone makes some 1970's reproduction hubcaps.

But I can't resist the call of the 4wd trails. Every car truck and suv I have ever owned has ended up off the pavement. The first time I would need new tires I would put the biggest that fit. Then the next time I need tires I would trim the plastic back to fit something bigger. And at that point I would have deep regret over no lockers or gears. And fixing that would be way more then 5k Sasquatch.

The base bronco will be better then any cuv or crossover off road. And it looks good, it will be the right choice for many people.

The badlands would be most aimed at me, but I think my price range is more basesqutch.

I totally understand the busy families that dont have time right now to take their BD squatch bronco off road. Working all the time, taking their 5 year old to school, daycare, sports, etc. But some day they will have time, family vacations to the forest a world to see.

And for the OB squatch that will live its first life in the city never seeing the dirt. The Sasquatch package was less costly then a lift kit, new tires, and re-gearing. And it has the big tire look they wanted. It maybe the second or third owner who takes it on the trail but that is great too. The resale value of the Sasquatch will be much better then a normal bronco, that is how it is for Jeep Rubicon models.

A classic has returned and we should all be happy about that.
So my wife really likes the OBX but not with the squatch. I am thinking she can keep her Explorer that will be paid for way before delivery and I can order a basesquatch for my ride. Retiring in 2 years and I could do what I want with it. Need the look of the 35's