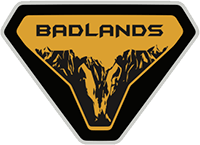 Well-Known Member
Joined

Feb 21, 2020
Messages
Reaction score

2,463
Location
Vehicle(s)

Bronco Badlands
Thread starter

Thread Starter
I just scanned both the F-150 and Mach-E reveal videos on youtube.com, they are to painful to watch all the way through. I fast forwarded so I could find where they actually show the vehicle and not the fluff, fast forward through B-24's and ventilators.

The F-150 reveal video is about 35 minutes long yet they don't roll out the actual vehicle until minute 28, 80% of the way through.

The Mach-E reveal video is about 45 minutes long with the first shot of a camo Mach-E about 20 minutes in. Then they don't roll in the uncovered Mach-E until the last 10 minutes, again about 80% of the way through, and it shares the stage with dancing singers, ha, dancing singers?

Now, lets contrast that with the 2018 Jeep Wrangler JL Reveal, 22 minutes long and they roll in the Jeep at 6 minutes in and talk about features.

Hopefully Ford takes a lesson from Jeep and gives us more substance for the target audience, I'm hoping at least 60 minutes long since they have to cover two models, AND NO DANCING SINGERS, Mud wrestling maybe, but no dancing singers.